Born on the small island of Madeira in a working-class neighborhood, Cristiano followed his dream of becoming the best football player in the world. He dedicated his life and designed every action around how to improve his performance as a player.
What did Cristiano do to become a five-time winner of the Ballon d'Or, as the best footballer in the world, and what can we learn from him about what it takes to become the best?
Following his dream
"I remember leaving home. My siblings were crying, my mother too. Even my father was more emotional that day. But they knew it was an opportunity I wanted in life." — Cristiano Ronaldo
As a child, Cristiano was very talented, much better than most of his teammates. He already dreamt of becoming the best in the world. Others were laughing at his dream, but Cristiano was serious. He was, however, living in a remote location, without the best opportunities to develop as a player.
'If you don't believe you are the best, then you will never achieve all that you are capable of.' -Cristiano Ronaldo
As an 11-year-old, Ronaldo made the big decision to move from Madeira and play for Sporting Lisbon. This meant living far away from his family and friends. In the beginning, it was extremely difficult for Cristiano. He almost thought people in Lisbon were speaking a different language, as the accent is so different from where he grew up. But even though it was challenging, Cristiano had a dream of becoming the best and was willing to do anything to achieve it. Even if that meant moving away from his family.
'Football was always my passion. It was always what I enjoyed most doing.' -Cristiano Ronaldo
Becoming the best
"I've never tried to hide the fact that it is my intention to become the best." — Cristiano Ronaldo
From a young age, Ronaldo was never content and always wanted more. He wants to win more than other people and to show that he is better than the rest. This extreme will to win and be the best motivates him to work harder and put in three sessions a day when others practice twice. Exactly how he developed this extreme desire to be the best is a bit of mystery, but it has undoubtedly helped him to put in a lot of hard work.
'I have what I have now because I sacrificed a lot. Dedication, hard work all the time, and belief.' -Cristiano Ronaldo
For Cristiano, it has always been about winning. He claims that it's more important to win than whether you play good or bad. In ten or twenty years, people will only remember who wins, and they will not care whether the other team played well or had a lot of opportunities. This sort of mentality has helped Ronaldo to focus on what it takes to win trophies and do what is necessary to get there, even if it's not always pretty.
Being egoistic and selfish has also contributed to making him better. He always prioritized his development as a player and rarely took part in activities that could negatively affect his performance. This meant saying no to a lot of things that could be fun but would over time hurt his performance. Rather than accepting an invitation to spend time with friends, Cristiano may instead prioritize to get in another gym session or to relax.
About Messi: 'I see him not as a rival but as a person who makes me a better player and I make him a better player. We are busting our balls to see who's better.' -Cristiano Ronaldo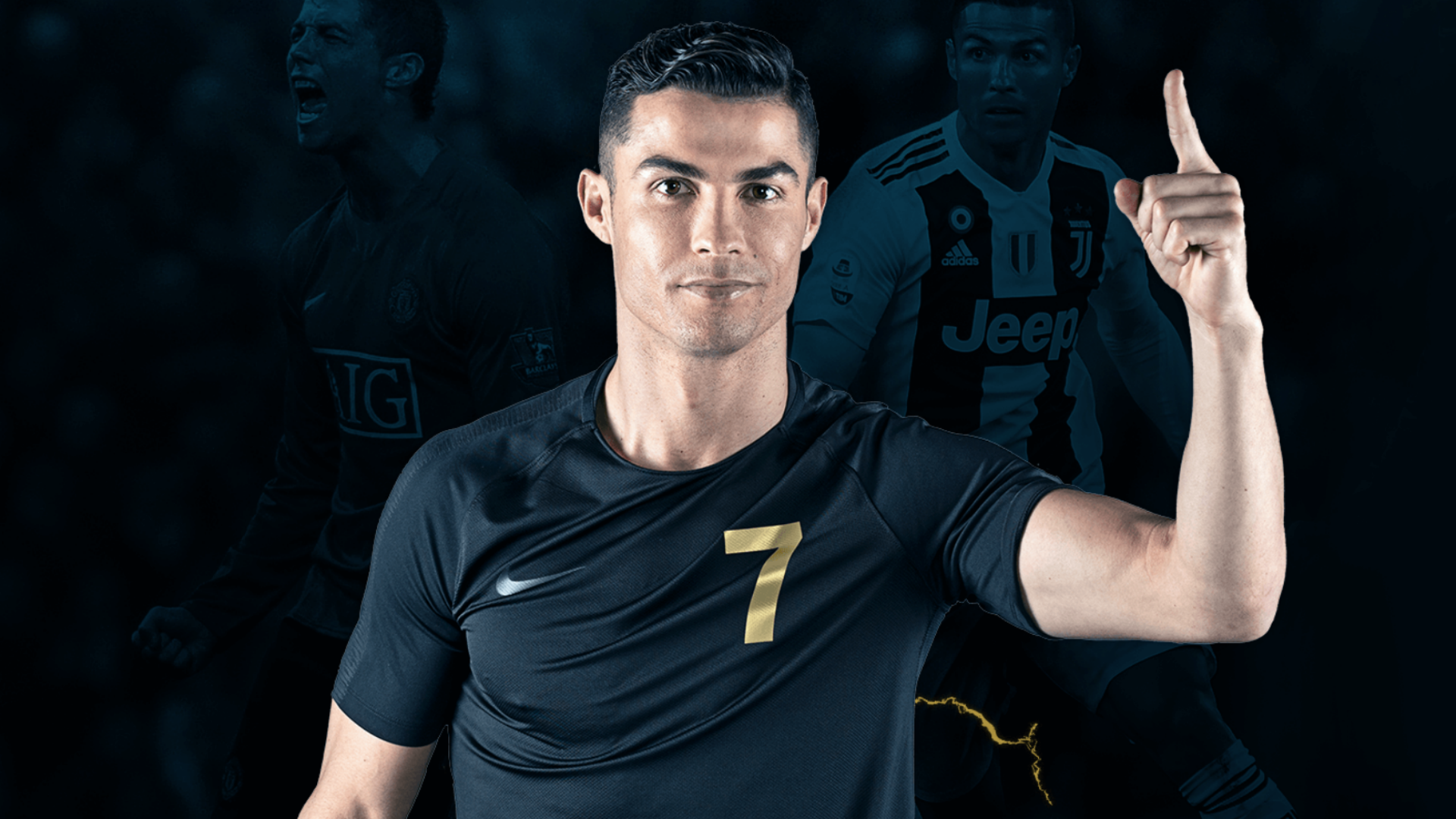 Developing skills
"I feel an endless need to learn, to improve, to evolve. Not only to please the coach and the fans but also to feel satisfied with me." — Cristiano Ronaldo
Cristiano is obsessed with anything that can improve his game. He always tries to implement new routines or ways to do things that make him better. When you reach a certain level, you can't continue to increase how much you practice, as your body will not be able to recover. Instead, it's essential to think about how you practice, how can you maximize the quality you get out of each session.
Cristiano has especially focused on becoming very athletic. He developed a lot of technical skills early on, but unless you build your athleticism, it's difficult to get the most out of your potential. Ronaldo's style of play means that he gets tackled a lot, so building strength was crucial to avoid injuries. Having a high fitness level also make it easier to execute any other skill. It's much more challenging to perform advanced technical skills when you're fatigued.
Sleep and recovery
The better you recover, the more you can practice. Cristiano takes his resting very seriously and sleeps 8–10 hours every night. He even has a sleep coach to optimize his sleeping schedule. In addition to sleeping a lot, Ronaldo also takes a lot of naps during the day, as it helps the recovery after hard practice sessions. Naps help him to be more alert when he is training and means that he can fully focus on the parts of the game he is trying to improve.
Ronaldo also takes his diet very seriously. It's an essential part of his recovery, and without the right food, he wouldn't be able to train as hard as he does. His diet always consists of fresh food, with lots of fish, chicken, and avocado. Food that helps recovery and builds muscle. Ronaldo further emphasizes the importance of eating regularly to keep high energy levels to fuel his body for performance. He eats six smaller meals per day to make sure he has enough energy to perform each session with high quality. Hydration is also vital. The rules are simple; he drinks a lot of water and avoids alcohol and carbonated drinks.
'A good workout must be combined with a good diet. I eat a high protein diet, with lots of wholegrain carbs, fruit and vegetables, and avoid sugary foods.' -Cristiano Ronaldo
Even Olympic athletes don't practice nonstop. They carefully alternate between periods of intense exercise and intense…
Relaxing most of the day
"Training and physical sessions are most important, but living a relaxed lifestyle helps you to be the best you can be, physically and mentally. I spend my free time with family and friends, which keeps me relaxed and in a positive mindset." — Cristiano Ronaldo
When you become a superstar, many people want a share of your time. Walking down the street leads to people running after you to get an autograph. This quickly becomes tiresome and can steal a lot of energy and attention.
When Cristiano is not at practice or playing a game, he spends most of his time in his house, where he can relax and play with his son or spend time with a very select number of close friends and family. Ronaldo's main priority when he is not practicing is to recharge his batteries so that he can perform. He tries to maintain a relaxed and restful lifestyle most of the day.
Take home message
Cristiano followed his dream, even though it meant he had to make the sacrifice of moving away from his family.
He developed an extreme desire to become the best. This fueled him to work hard to achieve his goal.
Ronaldo is obsessed with anything that can help him improve his performance. He is willing to work for countless hours to improve a small detail of his game.
He is extremely good at recovery. When you train harder than the rest, you also need to recover better, to be able to withstand the extra practice. If you ignore recovery, you will likely face injury and burnout.
To be able to perform well during training and matches, Ronaldo lives a very quiet life, spending most of the time relaxing with his son, alone, or among a select group of close friends and family.