The sector's growth in productivity has trailed behind other segments for decades, with an average annual growth of only 1% – as compared to 2.8% for the total world economy.
Lin Shijing, the co-founder of Singapore-based end-to-end construction management software firm Hubble, believes the trouble lies in the complexity of construction, where poor data transfer leads to reworks and wasted materials. This is exacerbated by the fact that most construction projects are still managed primarily via paper-based processes.
Disparate parts and processes
"An average six-block condominium project, based on our data, would need about four years to complete and five to six years in the current Covid-19 environment," Lin asserts. "In that time, you will have worked with at least a thousand different workers and at least 70 different subcontractors."
A routine construction project involves three main phases: designing, fabricating, and construction. And that excludes any necessary reworks after the project's completion. Plus, there are many stakeholders involved in the process: property developers, architects, main contractors, subcontractors, suppliers – the list goes on. As the saying goes, too many cooks spoil the broth. In this case, while the proverbial broth isn't spoiled by any means, the large number of cooks certainly complicates the process.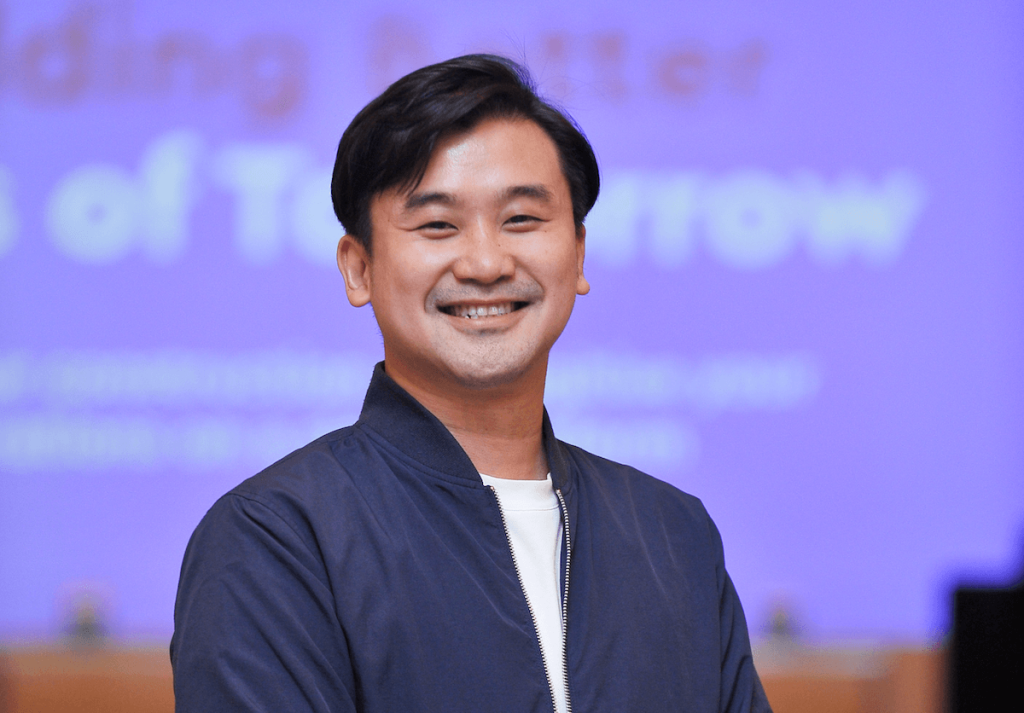 "They all have their different points of view… it's a very complex, multiphase, multistakeholder environment that extends over a long project duration," explains Lin.
Even more disadvantageous is how dependent the industry still is on physical processes, with stakeholders going back and forth with paper documents and forms.
Large companies even dedicate whole floors to paperwork, Lin reveals. These spaces will be used to keep documents for five years in the event of future disputes. The manual printing, filling, and mailing of these documents further draws out proceedings and inevitably leaves more room for errors and oversights.
Providing necessary and relevant construction technology
To address the industry's inefficiencies, Lin developed Hubble in 2016, which aims to be a one-stop, integrated construction management platform. It enables all stakeholders across the different phases of construction to digitally collaborate in real-time on a single platform. Hubble also helps track data around manpower, machinery, materials, and money, and digitizes operations in the construction process to enhance cooperation and data sharing.
The company's very first product was Hubble Workforce, which has also been accredited by the Infocomm Media Development Authority of Singapore. At its inception, it provided companies with real-time visibility into their worker's attendance and deployment across worksites.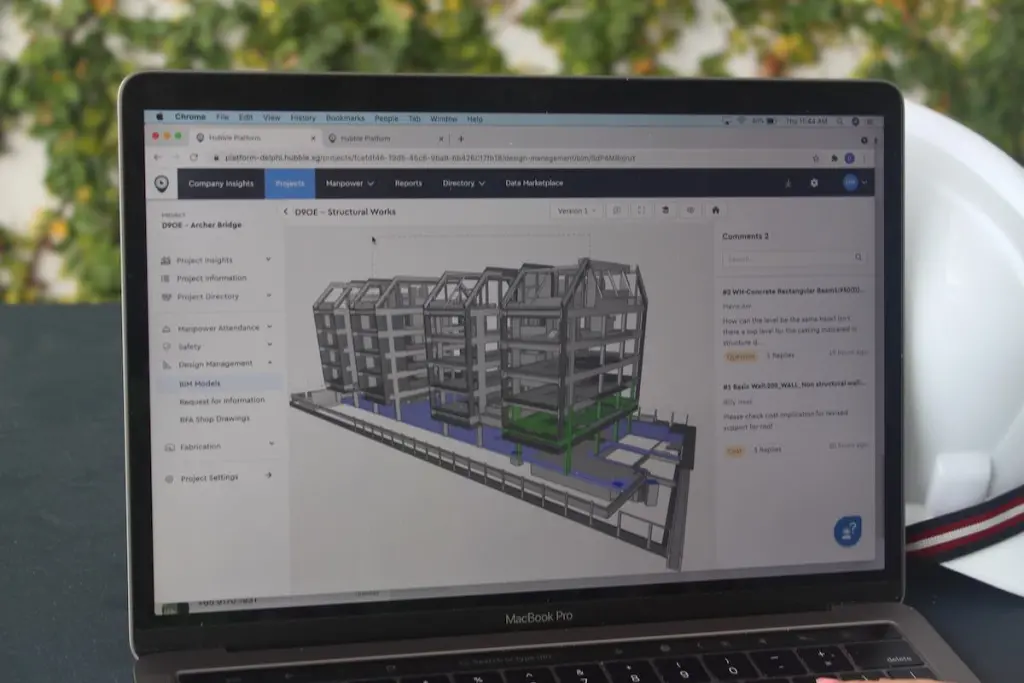 Now, the platform has expanded to include Hubble Safety and Hubble Quality, which enable stakeholders to monitor budgets, manpower, machinery, and material supply all in one place, while also increasing visibility and accountability across all their key resources.
On the platform, administrative forms and documents can be seamlessly customized, configured, and changed instantly – without the time-consuming hassles of reprinting, refiling, and personally updating the other parties involved.
While Hubble has acquired a solid base of customers in the five years since its launch, Lin acknowledges that Covid-19 played a part in hastening the construction industry's turn to digitalization, and in turn, powering Hubble's growth.
"In the past 12 months, we grew from 30 contractors on Hubble to 1,500," says Lin. "[Covid-19] accelerated the whole industry's push to digitalize processes by almost five years."
Spearheading meaningful industry change
Though the pandemic has had a grim effect the world over, it has also given Hubble opportunities to display its strengths and make meaningful contributions to the construction industry.
In 2020, after being contractually awarded by the Building Construction Authority of Singapore to provide solutions for the industry to safely restart operations, Hubble developed the BuildSG-CovidSafe platform, which lets companies easily comply with safe management measures.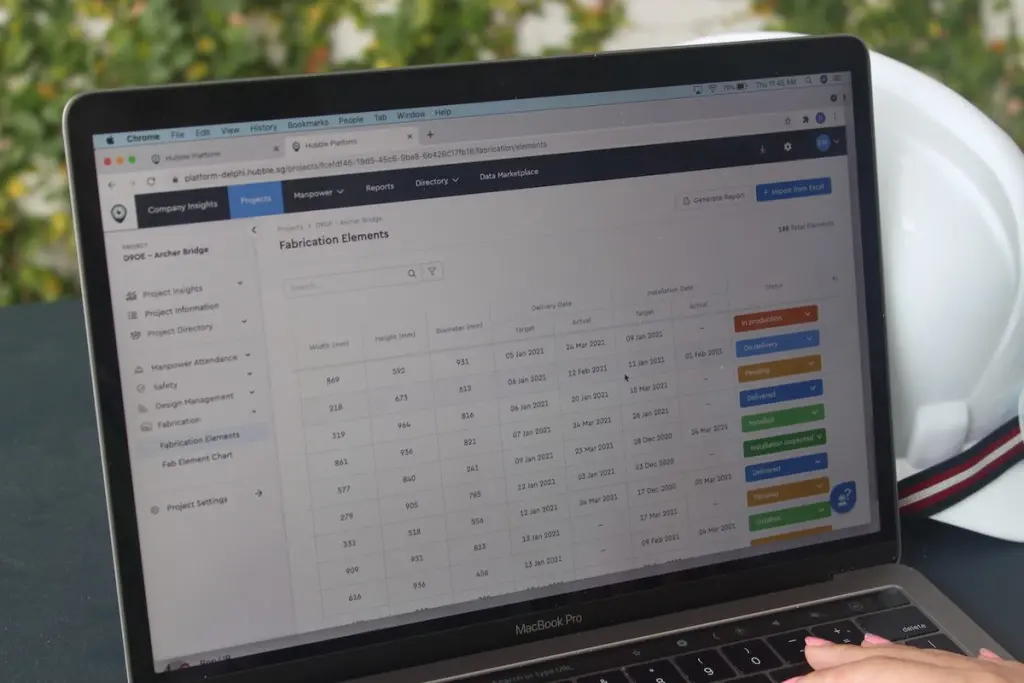 Through the application and redevelopment of Hubble One, a compliance product that is integrated with the BuildSG-CovidSafe platform, Hubble has allowed organizations to digitally track and store critical information such as workers' health records, site movement, contact-tracing requirements, and worksite quality and safety inspections. It also helps streamline access to this information across all necessary government agencies.
Technologies like thermal scanning and facial biometric recognition software, artificial intelligence, and bluetooth wearable devices enable these features.
Building the right team to revolutionize a conventional sector
Transforming its existing software to adapt to an unforeseen health crisis showcases the capabilities of Hubble's product team. According to Lin, the company had always been focused on building a world-class core engineering team, but that was a challenge at the beginning.
One of the difficulties was the industry itself. Construction, Lin quips, simply isn't "sexy." Besides having to attract skilled workers, Lin struggled to find people who were also passionate about revamping an old-fashioned sector.
Hubble's chief technology officer and co-founder, Peter Kristiano Widjaja, played a crucial part in overcoming this hurdle.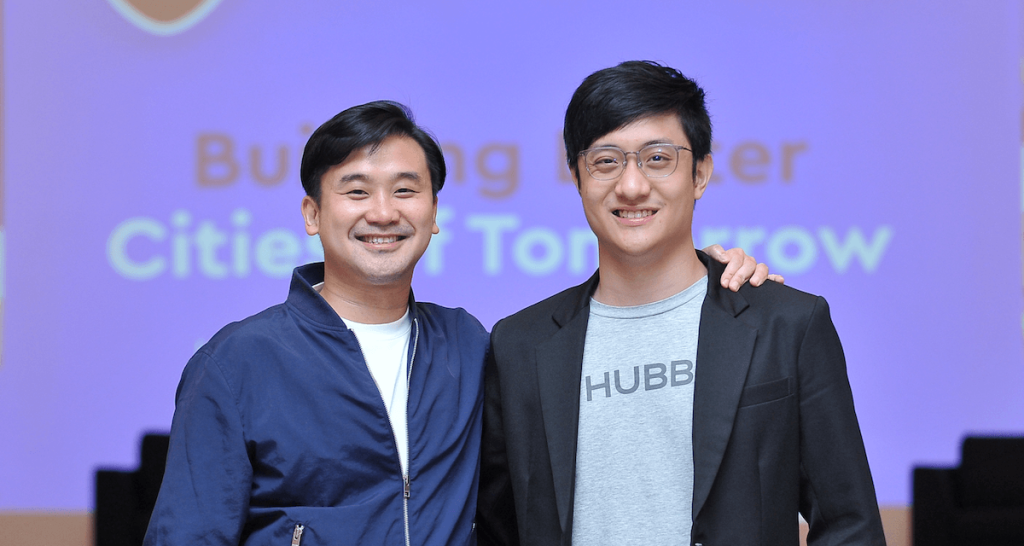 Having a familial connection to the construction industry back home in Indonesia, Widjaja "immediately clicked with the problem," Lin says.
With a strong background in computing, Widjaja's connections in the sector also enabled him to reach out and connect with like-minded folks, forming Hubble's core group of software designers, which ultimately led to the company's strong engineering culture today.
Hubble is now on track to grow even further. According to Lin, the company is seeing "the right growth numbers" and has a sound foundation in place.
With the company already establishing offices and active projects in Malaysia, Lin is keen on expanding regionally and bringing Hubble's impact beyond Singapore's borders.
"I'm very fortunate to have built a strong core team. Bringing in the right people who believe in what we're doing – that's what keeps Hubble growing and going," Lin observes.