It's time to learn all about stock investment, from what they are to all the different types available to what they can mean for your portfolio. Buy-and-hold investors invest in companies that have stood the test of time. Traders take a more active approach to invest, placing more emphasis on stock price movement than on the real value of the company. Regardless of which strategy you apply to your holdings, the same underlying rule applies: Know what and why you're buying (or selling) before you make any trade.
Getting a Piece of the Action
Purchasing shares of stock is like buying a business. That's the way Warren Buffett, one of the world's most successful investors, views it—and his philosophy is certainly worth noting. When you buy stock, you're actually buying a portion of a corporation. If you wouldn't want to own the entire company, you should think twice before you consider buying even a piece of it. If you think of investing in these terms, you'll probably be a lot more cautious when singling out a specific company.
It's important to become acquainted with all of the details of the company you're considering. What products and services does the company offer? Which part of the business accounts for the greatest revenue? Which part of the business ac- counts for the least revenue? Is the company too diversified? Who are its competitors? Is there a demand for the company's offerings? Is the company an industry leader? Are any mergers and acquisitions in the works? Until you understand exactly what the company does and how well it does it, it would be wise to postpone your investment decision.
The Altria Group
The Altria Group, formerly known as Philip Morris, is primarily associated with tobacco products, but the company also profits from its popular beer subsidiary. It holds 28.5 percent of SABMiller Brewing, the home of Miller beers. In addition, the company holds Philip Morris Capital Corporation, which is involved with the financing and leasing of major assets.
Value the Company
Let's say you want to buy a convenience store in your hometown. You've reviewed such factors as inventory, the quality of the company's employees, and customer service programs. In addition to selling staple grocery items, the company also rents videos and operates a gas pump. The grocery side of the business may only account for a small percentage of the overall revenue. It would be in your best interest to value each part of the business separately in order to get a complete and accurate picture of the company's profit potential.
Many companies have traditionally been associated with a specific business, yet may have expanded into to- tally new venues. Disney, for example, has historically been associated with Disneyland and Disney World theme parks. The reality is that Disney is also involved in a host of other ventures. Among other things, the multifaceted company has interests in television and movie production, including Touchstone Pictures and Miramax Films.
Disney's ABC, Inc. division includes the ABC television network, as well as numerous television stations and shares in various cable channels like ESPN and SOAPnet. It should be increasingly clear that making money through investing requires work. The more research and thought you put into your strategy, the more likely you are to reap rewards.
Although there are no guarantees in the world of investing, the odds will be more in your favor if you make educated and well-informed investment decisions. When you make an investment, you are putting your money into a public company, which allows you—as part of the public—to become an owner or to have equity in the company. That's why stocks are often referred to as equities.
Types of Stocks
Common stocks are equity securities that are sold to the public, and each share constitutes ownership in a corporation; when people talk about trading shares, they're talking about common stocks. Preferred stocks are somewhat different; while they still denote ownership in a corporation, they also have some characteristics more in common with bonds than with common stocks.
Corporations come in all sizes. You can invest in a wildly successful mega- company or a micro-cap company that is just beginning to show signs of growth potential. Some people prefer to buy the common stock of well-established companies, while other investors would rather invest in smaller, growth-oriented companies. No matter what type of company fits in with your overall strategy, it's important to research every potential stock you buy. Just because a company has been around for decades doesn't mean it's the best investment vehicle for you.
Furthermore, companies are always changing, and it's important to make sure that the information you are reviewing is current. Mergers and acquisitions have become commonplace, and it's essential to know if a company you are considering buying is undergoing, or is planning to undergo, such a transaction. Find out about a company's market capitalization, or the market value of all of the company's outstanding shares. To calculate the market capitalization, multiply the current market price of a stock by the number of outstanding shares. The number of outstanding shares refers to the number of shares that have been sold to the public.
Stock Exchanges
The Nexus of Trade
Back in the 1990s, it became clear that individual investors were becoming serious players in the world of Wall Street. With the advent of online investing and an aggressive play for smaller investors by the two leading stock markets in the United States (the NYSE and the NASDAQ), buying and selling investments has gotten easier and less expensive.
Exchanges
The markets that make up what is known in general as the stock market are the New York Stock Exchange (NYSE) and the National Association of Securities Dealers Automated Quotations (NASDAQ). Other cities like Boston, Chicago, Philadelphia, Denver, San Francisco, and Los Angeles have exchanges, as do major international centers like London and Tokyo.  Competition, both domestic and global, continues to make stock transactions more transparent and more accessible to all investors. By understanding how the different stock markets work and compete for your business, you'll be better equipped to succeed in the investing world.
The NYSE 
The NYSE (known to insiders as "the Big Board"), now formally known as NYSE Euronext, is home to prominent industry players like Walmart, General Electric, and McDonald's. The Big Board is not for little-league players. Among other requirements for inclusion on the NYSE, a company must have at least 1.1 million publicly traded shares of stock outstanding, with a market value of at least $100 million.
It must show pre-tax income of at least $10 million over the three most re- cent fiscal years and have had earnings of at least $2 million in the two most re- cent years. And seats on the exchange don't come cheap, either. The lowest amount paid for a seat, way back in 1871, was $2,750; the highest price paid for a single seat was $4 million, paid in December 2005. The NYSE, with the distinction of being the oldest stock exchange in the United States, is housed in a 36,000-square-foot facility in New York City's financial district. In 2007, the NYSE combined with the European stock exchange Euronext to form NYSE Euronext, a global milestone for the trading community.
This market broke a new record, trading more than 5 billion shares in a single day: on August 15, 2007, trading volume hit an unprecedented 5,799,792,281 shares. Not content to rest on its laurels, NYSE Euronext acquired the American Stock Exchange (AMEX) in 2008, and fully integrated trading began in early 2009. Now called NYSE MKT, this combined exchange offers expanded trading capabilities, including stock options, exchange-traded funds, and other specialized securities.
The NASDAQ 
When it first launched in February 1971, the NASDAQ hosted only 250 companies. Its first claim to fame: the NASDAQ opened as the first electronic stock market in the world. The exchange hit a milestone in 1996 when its trading volume finally exceeded 500 million shares per day. Now it has become a full-fledged stock market, listing about 3,200 corporations, and it's destined to grow; out of all the U.S. stock markets, the NASDAQ (which is now officially known as the NASDAQ OMX Group) hosts the most initial public offerings (IPOs).
The NASDAQ is attractive to new and growing companies primarily because the listing requirements are less stringent than those of the NSYE, and the costs can be considerably lower. Not surprisingly, you'll find a lot of technology and biotech stocks listed on this exchange, as these types of companies typically fall squarely in the aggressive growth category. In fact, the NASDAQ boasts more than a $2 trillion total market value in the IT sector.
Unlike the auction-style of the NYSE, the NASDAQ works with more than 600 securities dealers called market makers. These market makers compete against one another to offer the best bid/ask prices or quotes over the NASDAQ's complex network, joining buyers and sellers from all over the world. The NASDAQ dealers help make it easier to buy and sell stocks by helping to ensure their liquidity (making sure there's a ready market).
The NASDAQ is an OTC (over-the-counter) market, which means its securities are traded through telephone and computer networks as opposed to an exchange floor. NASDAQ is also the world's largest stock market and, on average, trades more shares in a day than any other exchange.
Dividends
Reaping the Profits
Dividends are payments to shareholders that are not based on the stock price but are made simply because the company has reaped healthy profits and chooses to reward shareholders. Depending on the company's profits, the board of directors will decide whether and how often to pay a dividend to shareholders. Dividends are usually most important to investors looking for income, and stocks that pay dividends are thus known as income stocks. Many companies pay dividends on a quarterly basis, and special one-time dividends may also be paid under certain circumstances.
The term shares outstanding refers to the number of shares a company has issued to the general public, including its employees. It's a good idea to start your investing career by looking at companies with at least 5 million shares outstanding. This indicates that the stock is heavily traded, which means there will be a ready market for it should you decide to sell your shares. At the same time, more shares outstanding can mean smaller dividends per shareholder (there's only so much money to go around, after all), so keep that in mind when you're looking for steady income.
Total Return
Most investors in stocks tend to think about their gains and losses in terms of price changes, not dividends, whereas those who own bonds pay attention to inter- est yields and seldom focus on price changes. Both approaches are incomplete.
Although dividend yields may be more important if you are seeking income, and price changes take center stage for growth stocks, the total return on any stock in-vestment is extremely important. Knowing a stock's total return makes it possible for you to compare your stock investments with other types of investments, such as corporate or municipal bonds, Treasuries, mutual funds, and unit investment trusts.
To calculate total returns, add the stock's price change (or subtract it if the price has gone down) and dividends for the past twelve months and then divide by the price at the beginning of the twelve-month period. For example, suppose you buy a stock at $45 per share and receive $1.50 in dividends for the next twelve-month period.
At the end of the period, the stock is selling for $48 per share. Your calcu- lations would look like this:
Dividend: $1.50 Price change: up $3.00 per share 
$1.50 + $3.00 per share = $4.50 
$4.50 divided by $45.00 = .10 
Your total return is a 10 percent increase. But suppose, instead, that the price had dropped to $44 per share by the end of the period. Then your calculations would look like this:
Dividend: $1.50 
Price change: down $1.00 per share 
$1.50 – $1.00 per share = $0.50 
$0.50 divided by $45.00 = .011 
Your total return is only a 1.1 percent increase.
Analyze Dividends
To be entitled to dividends, you must actually own the shares on the record date, which is the day the board of directors declares a dividend. Compare the current dividend with the dividends paid over the past five years. Shrinking dividends may indicate plans for expansion; when a company's primary goal is growth, dividends may be small or nonexistent.
Kinds Of Stocks
Blue chips are considered to be the most prestigious, well-established companies that are publicly traded, many of which have practically become household names. Included in this mostly large-cap mix are General Electric (which trades on the NYSE under the symbol GE), McDonald's (NYSE: MCD), and Walmart (NYSE: WMT).
A good number of blue-chip companies have been in existence for more than twenty-five years and are still leading the pack in their respective industries. Since most of these organizations have a solid track record, they are good investment vehicles for individuals leaning to the conservative side in their stock picks.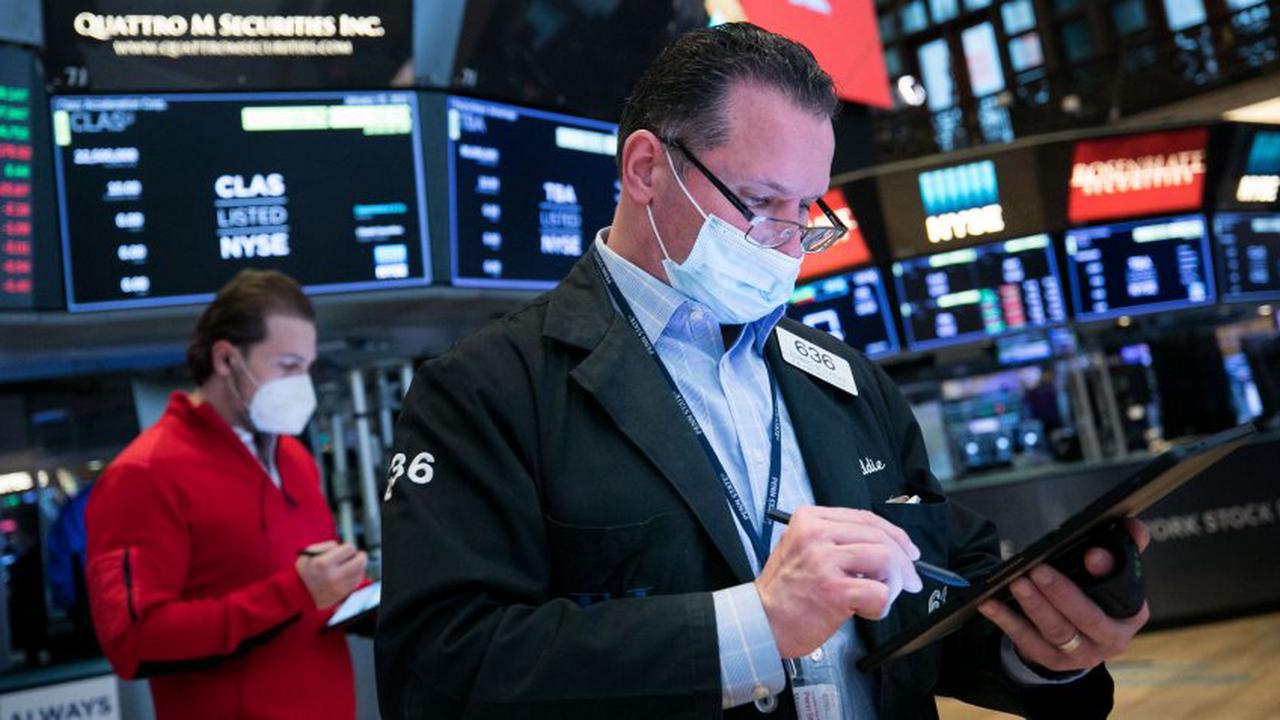 Growth Stocks
Growth stocks, as you can probably guess from the name, include companies that have strong growth potential. Many companies in this category have sales, earnings, and market share that are growing faster than the overall economy. Such stocks usually represent companies that are big on research and development; for example, pioneers in new technologies are often growth-stock companies. Earn- ings in these companies are usually put right back into the business, rather than paid out to shareholders as dividends.
If you had purchased 100 shares of Walmart in January of 1990, you would have paid $533. By January 1995, your investment would have been worth $1,144— more than 100 percent profit. And by January 2014, your investment would have been worth $8,140, more than ten times your original purchase price.
Growth stocks may be riskier than their blue-chip counterparts, but in many cases, you may also reap greater rewards. Generally speaking, growth stocks perform best during bull markets (that is, when stock prices are generally going up), while value stocks perform best during bear markets (when stock prices are generally going down), but that's not guaranteed.
A word of caution: Beware of stocks whose price seems to be growing faster than would make sense. Sometimes momentum traders will help run growth-stock prices to sky-scraping levels, then sell them off, causing the stock to plummet.
"Even the amateur investor who lacks training and time to devote to managing his investments can be reasonably successful by selecting the best-managed companies in fertile fields for growth, buying their shares, and retaining them until it becomes obvious that they no longer meet the definition of a growth stock." —T. Rowe Price
Income Stocks
Income stocks do just what the name suggests: They provide steady income streams for investors. These shares come with regular dividend payments, some- times big enough that people can actually live off their dividend checks. Though many income stocks fall into the blue-chip category, other types of stocks (like value stocks) may offer consistent dividend payments as well. These stocks make a good addition to fixed-income portfolios, as they also provide the opportunity for share-price growth.
Preferred Stocks
Preferred stocks have almost as much in common with bonds as they do with common stocks. Essentially, this type of stock comes with a redemption date and a fixed dividend that gets paid regardless of the company's earnings. If the corporation has financial difficulties, holders of preferred stock have priority when it comes to dividend payments.
In times of prosperity, some preferred shares (called participating preferred) may get a second dividend payout that is based on earnings. As the owner of preferred stock, you normally don't have the rights that come with common stock ownership (like voting). However, preferred stock can be a
good portfolio addition for income-oriented investors.
Small-, Mid-, and Large-Cap Stocks
A publicly traded corporation that has 30 million shares outstanding that are currently trading for $20 each would have a market capitalization of $600 million. Although there are a few different groupings used to categorize stocks by their capitalization, here's a general rule of thumb you can follow:  
       

Large-cap:

$10 billion and over 

       

Mid-cap:

Between $2 billion and $10 billion 

       

Small-cap:

Between $300 million and $2 billion 

       

Micro-cap:

Under $300 million 
The small-cap stock category includes many of the small, emerging companies that have survived their initial growing pains and are now enjoying strong earning gains, along with expanding sales and profits. Today's small-cap stock may be tomorrow's leader—it can also be tomorrow's loser. Overall, such stocks tend to be very volatile and risky. A safe way of adding these to your portfolio can be through a professionally managed small-cap fund. That way, you'll have exposure to potentially explosive profits without the added risk of investing in a particular company. 
Mid-cap stocks, as the name suggests, are bigger than small-caps but smaller than large caps. Large-cap stocks are the biggest players in the stock market. A large-cap corporation typically has a more solidly established presence and more reliable sales and profits than smaller corporations. Most of the time, larger companies make less risky investments than smaller companies; the tradeoff, though, can be slower growth rates. Most investors hold large-cap stocks for the long term, and for good reason: more than fifty years of historical market returns show that these corporate giants yield only slightly lower returns than short-term investments, with much less volatility.
Improve Trading Skills with Daily Investment
Learn how to trade – or develop your knowledge in the economy – with free online courses, advice, and consultancy. All from an expert team with many years' experience in finance and business. Learn at your own pace with useful, step-by-step lessons in detail – including videos, interactive exercises, and documentaries to help you check your understanding. CFDs are complex, high risk, and losses can be substantial.