Your risk level as an investor depends on many factors, including your age, financial needs, number of dependents, and level of debt. If you're twenty-five years old, single, childless, and debt-free, you have far more tolerance for risk than a fifty-five-year-old nearing retirement with two kids in college. In addition to your current financial situation, you need to consider your ulcer factor, or how losing investments will impact your physical and mental health.
For example, if seeing one of your stocks drop by 10 percent in one day will make your ulcer flare up, the factor that into your risk tolerance level. Trying to pin down your tolerance for risk is an uncertain process that t's forever susceptible to second-guessing. You can never be quite sure what your tolerance for risk will be from year to year. But the following test, developed by Lincoln Benefit Life, a subsidiary of Resolution Life, can help clear things up. Simply choose an answer from the choices given for each question and assess your results at the end.
Quiz For Risk Tolerance
1. If someone made you an offer to invest 15 percent of your net worth in a deal she said had an 80 percent chance of being profitable, you'd say:
A. No level of profit would be worth that kind of risk.
B. The level of profit would have to be seven times the amount I invested.
C. The level of profit would have to be three times the amount I invested.
D. The level of profit would have to be at least as much as my original investment.
2. How comfortable would you be assuming a $10,000 debt in the hope of achieving a $20,000 gain over the next few months?
A. Totally uncomfortable. I'd never do it.
B. Somewhat uncomfortable. I'd probably never do it.
C. Somewhat uncomfortable. But I might do it.
D. Very comfortable. I'd definitely do it.
3. You are holding a lottery ticket that's gotten you to the finals, where you have a 25 percent chance of winning the $100,000 jackpot. You'd be willing to sell your ticket before the drawing, but for nothing less than:
A. $15,000
B. $20,000
C. $35,000
D. $60,000
4. How often do you bet more than $150 on one or more of these activities: professional sports gambling, casino gambling, or lottery tickets?
A. Never.
B. Only a few times in my life.
C. Just in one of these activities in the past year.
D. In two or more of these activities in the past year.
5. If a stock you bought doubled in the year after you bought it, what would you do?
A. Sell all my shares.
B. Sell half my shares.
C. Not sell any shares.
D. Buy more shares.
6. You have a high-yielding certificate of deposit that is about to mature, and interest rates have dropped so much that you feel compelled to invest in something with a higher yield. The most likely place you'd invest the money is:
A. U.S. savings bonds.
B. A short-term bond fund.
C. A long-term bond fund.
D. A stock fund.
7. What do you do when you have to decide where to invest a large amount of money?
A. Delay the decision.
B. Get someone else, like my broker, to decide for me.
C. Share the decision with my advisors.
D. Decide on my own.
8. Which of the following describes how you make your investment decisions?
A. Never on my own.
B. Sometimes on my own.
C. Often on my own.
D. Totally on my own.
9. How is your luck in investing?
A. Terrible.  B. Average.     C. Better than average.           D. Fantastic.
10. Finish the following sentence: My investments are successful mainly because:
A. Fate is always on my side.
B. I was in the right place at the right time.
C. When opportunities arose, I took advantage of them.
D. I carefully planned them to work out that way.
Give yourself one point for each A answer, two points for each B answer, three points for each C answer, and four points for each D answer.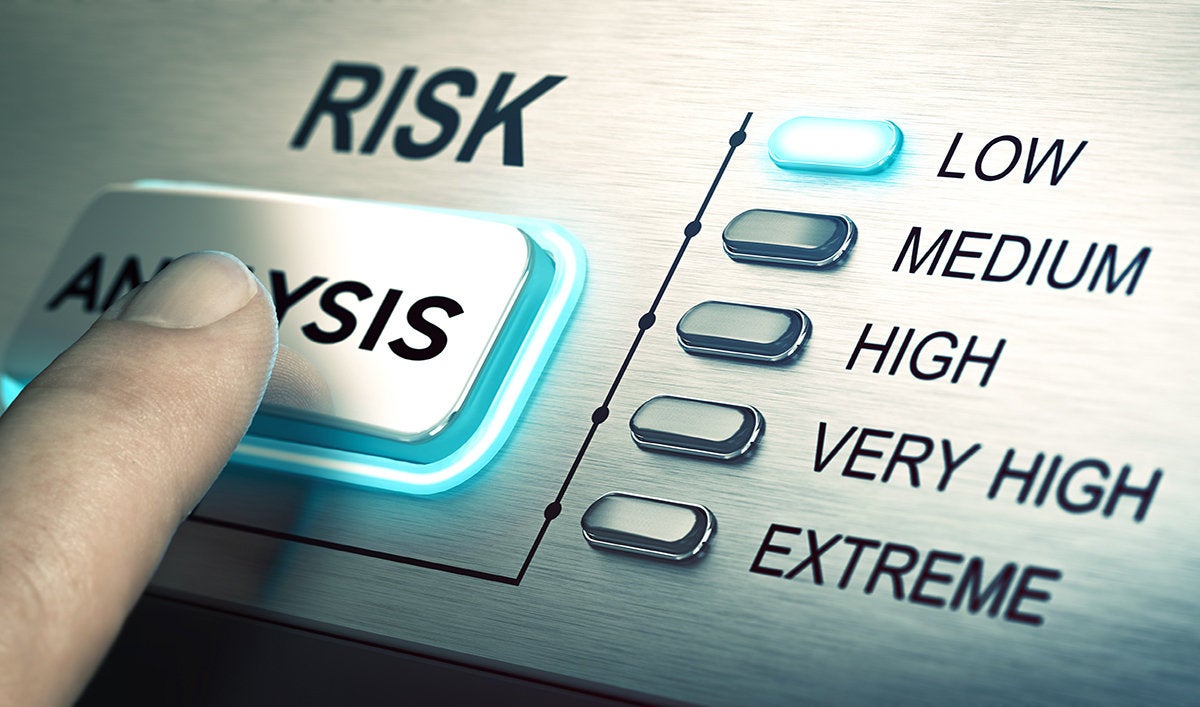 Result!
If you scored nineteen points or fewer, you're a conservative investor who feels uncomfortable taking risks. You probably realize you will have to take some calculated risks to attain your financial goals, but this doesn't mean you will be comfortable doing so.
If you scored between twenty and twenty-nine points, you're a moderate investor who feels comfortable taking moderate risks. You are probably willing to take reasonable risks without a great deal of discomfort.
If you scored thirty or more points, you're an aggressive investor who is willing to take high risks in search of high returns. You are not greatly stressed by taking significant risks. Typical behavior indicates that most investors either don't understand the risk or choose to ignore it. When the market is rising, money floods into stocks and mutual funds, even as each upward move in price increases risk and reduces potential returns.
In a bear market, many investors engage in near-panic selling, even though each drop in price decreases risk and increases potential returns. For most investors, the two most effective ways to manage risk are to limit our aggressive exposure to a small part of the whole portfolio and to stick with our program once we have embarked on it.
Improve Trading Skills with Daily Investment
Learn how to trade – or develop your knowledge in the economy – with free online courses, advice, and consultancy. All from an expert team with many years experience in finance and business. Learn at your own pace with useful, step-by-step lessons in detail – including videos, interactive exercises, and documentaries to help you check your understanding. CFDs are complex, high risk, and losses can be substantial.