There's an old joke about the key to success: Put aside eight hours a day for work and eight hours a day for sleep, but make sure they're not the same hours. This is especially true with your fund investment. Investment gurus agree that finding the right mix of funds is a combination of feeling comfortable with your investment goals and tolerance for risk and finding funds that meet those objectives and limitations. If you're losing sleep over your investments, something isn't right.
How To Select The Right Funds
Risk Tolerance and Your Fund Portfolio 
In this article, you'll find an easy way to assess your tolerance for risk in investing. Knowing your own risk tolerance is critical in determining the best investing strategy for you and which mutual funds suit your style. Your risk tolerance informs your overall portfolio, each investment you choose, and your asset allocation plan. Even though mutual funds are by nature less risky than individual securities, they still come with their own forms of risk, and you can still sustain losses.
Risk in mutual funds usually refers to the fluctuations in the price of a fund, as opposed to the dividend risk and market risk associated with stocks, or the default and interest-rate risk that comes with bonds. As risk increases, both price volatility and total return potential increase proportionately. On the other side, risk declines along with decreases in price volatility and total return.
Conservative or Aggressive Investor? 

If you've decided that you have a conservative level of risk tolerance, you will accept lower returns on your investments in order to minimize price volatility.
If you're an aggressive investor, you'll seek out the highest returns regardless of price volatility.  Regardless of your risk tolerance level, you can achieve your investment goals with mutual funds—whether they're categorized as growth, balanced, or income—as long as you keep your money invested over the long term. The shorter your investment horizon, the fewer options you have in the mutual fund market to achieve your end goals.
Risk tolerance can be the most important element in determining mutual fund selections. Two investors with the exact same investment objectives and investment capital will enter into two dramatically different portfolio scenarios if they have different tolerances for risk.
Using Diversification to Minimize Risk 
Diversification in an investment portfolio is absolutely necessary to achieve a well-rounded investment strategy. The point of diversification is to hold enough distinct funds to achieve your objectives while minimizing your overall investment risk.
Though a fund innately offers diversification, owning disproportionate amounts of single asset categories—even in fund form—still opens you up to a lot of risks.
Check the Fee Schedule 

Most fund families let you exchange shares in one fund for the shares of another fund managed by the same advisor without charging a fee. You can find out more about this in the company's fee schedule; look to see if there's an ex-change fee. You might be able to make a move that would benefit your portfolio without spending any money.
Different fund types (growth stock, municipal bond, value stocks, balanced, etc.) provide different risk/return objectives. As the number of risk/return combinations in your portfolio increases, so does your overall diversification. Sounds good, but you need an action plan to help you really achieve this critical goal. These guidelines can help you hit the right diversification target:
Set clear investment goals. Your time horizon, risk tolerance level, earnings needs, and portfolio size all matter when it comes to your investment strategy. When the funds you choose match your goals, your investment plan is more effective.
Opt for quality, not quantity. The important point here is how diverse your fund choices are and how well they fit your investment strategy, not how many funds you own. Don't think of diversification as a challenge to buy as many funds as possible or you'll end up with a portfolio that does not match your strategy.
Value fund category above fund style. A fund category defines its objectives, the fund's style is the method used to pursue those objectives.
Avoid duplication. It is a waste of your investment monies to own multiple funds with identical objectives. It's best to own just one fund in any particular fund category.
Fewer is better. When it comes to mutual funds, less is more. Use as few funds as you can to achieve the diversification you desire. Since most mutual funds hold between fifty and 150 individual securities, you can meet your diversification objectives with a small number of funds.  No matter how many funds you hold in your portfolio, the key to real diversification is to make sure that each fund contributes a unique means to secure your investment goals.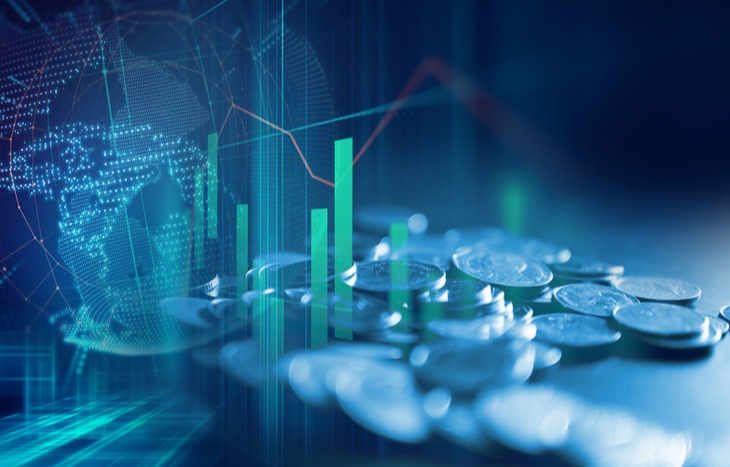 Reading the Prospectus 
Obtaining a prospectus should be as easy as calling the fund's toll-free number. Examining a mutual fund's prospectus will most likely not be the highlight of your week, however, even if returns are spectacularly high. A prospectus can be dense and wordy, even hard to decipher. The average investor's information needs are not considered in the organization or the wording. Important information is in there somewhere, but it can be hard to find in the midst of the legal jargon. In this highly competitive market, however, some funds are actually trying to soften the legalese in which the fund's prospectus is written. In fact, many now publish easy-to-read newsletters to supplement the information in the prospectus—or at least translate some of it. However, you get it done, it's to your advantage to read the prospectus with an eye for specific areas of importance.
The Fund's Objective 
The fund should have a clear statement of the objective. Is it aggressive growth? Current income? While it may be clear-cut in bond funds, a fund's objective is not always as obvious when reading the prospectus of a stock fund. If the objective is unclear, the mutual fund manager has more leeway. It also means your intentions in choosing that particular fund may not be carried out. If the fund's objective is not clear, you can seek out a fund that is more clearly defined, ask someone in the fund's investment information department, or follow the old rule of thumb and do your homework. Look up the fund's current holdings.
The Risks of Fund Investment 
The mutual fund prospectus should discuss the level of risks the fund will take in conjunction with its objective. Stock funds should discuss the types of stocks they are buying. Are they talking about speculation? Are they telling you about the volatility of particular stocks? Look at the warnings they're giving you. Are they telling you about the currency and political risks involved with their international holdings?
Buy at the Right Time 

One of the most common errors investors make when buying mutual funds is simply buying at the wrong time. Don't put your money into a mutual fund right before its yearly capital gains distribution. Even if you buy the fund one day before gains are distributed, you'll owe taxes as if you owned the fund all year.  
The prospectus should specify the risks associated with its portfolio. As an investor, you should be aware of the risks of investing and how those risks mesh with your risk tolerance. To make the best possible investment choices, it's important to understand how different investments perform under different economic scenarios. For example, aggressive growth stock funds typically perform best as the market is emerging from a long downward trend. Bond funds, on the other hand, often do well during periods of slow growth, as interest rates fall and bond prices climb. By combining your knowledge with the information in the prospectus, you'll be able to make better, and better-informed, investment choices.
Investment Breakdown 
The fund should clearly lay out the percentage of holdings they are committed to in each asset group. The prospectus should state, for example, that the management is required to hold at least 70 percent in U.S. bonds, or 80 percent in common stocks, or no more than 20 percent in international investments. The breakdown and parameters of the fund give you an idea of where your money will be invested. Other types of investments, such as cash instruments, may also be included. A fee table should outline all the fees associated with that fund. Read them carefully, and make sure you are left with no surprises. Operating costs, loads, and any other fees should all be included.
Financial History 
A prospectus will also give you the history of that mutual fund. The financial information should provide the per-share results for the life of the fund—or at least the past ten years if your fund has been around for a long time. You can use this to gauge the total return of the fund on an annual basis. You can also look at the year-end net asset values, the fund's expense ratio, and any other information that will help you gauge how the fund has performed over time. You can check on dividend payments if it is an income fund, or see the types of holdings the fund has sold and purchased.
Look at (but Don't Rely on) Past Performance 
Judging past performance of a fund can be trickier than it might seem by glancing at five- and ten-year returns. Sectors or industries that are in vogue during one period may not be during the next. One spectacular year of 90 percent growth followed by four years of 10 percent growth will average 26 percent growth per year. This average would not be a good indicator of how that fund is performing at the end of the fifth year when you are thinking about buying.
Also, a sector that has not fared well over a stretch of time may be on the upswing due to new products, consumer needs, or public awareness (for example, socially responsible stocks). This won't show up in past performances. The same holds true for the large- and small-cap companies. A fund that invests in small companies will not see large returns when the trend leans toward the large corporations, as it did in the late 1990s. The best you can do is look at each measure of past performance, read up on future expectations and try to make an informed decision. Remember this: long-term five- and ten-year returns are important, but they are only part of the larger picture.
Don't Focus on Past Performance 

A mutual fund's past performance is less important than you might think. Sales materials—like ads, rankings, and ratings—almost always highlight just how well a fund has performed in the past. But studies show that future performance has no tie to the past. Last year's top fund can easily become this year's loser.  
The long-term success of your mutual fund investments is partially dependent on several factors, including:
Each fund's operating expenses, fees, and sales charges
Any taxes due based on the fund's distributions
The size of the fund
The age of the fund
Any changes in fund management or operations
The fund's volatility and risk profile
When selecting a fund family, it is often suggested that you look for one that has been around for a while. The one exception concerns emerging industries, such as tech stocks, an area in which all of the newer fund families have been around for about the same length of time. The better-established fund families can show you ten-year returns, which you can compare against funds in other fund families. They can also give you an indication of how the fund has fared during the bear markets and how long it took them to recover. Naturally, some of this will depend on the fund manager, but you have a better chance of finding a fund manager with ten years of experience at the helm of a fund at an older, more established company.
Look at the ten-year returns and see if the same fund manager was there over that time period. If you look at ten-year returns and see that the current manager has only been on board for three years, those ten-year returns won't mean as much. It's like looking at the last ten years of a baseball team that only acquired its superstars in the past three years; management experience makes a big difference. Additionally, you should compare the mutual fund that interests you with other comparable funds. If your favorite fund had a 10 percent return last year and other similar funds were also around 10 percent, then the fund is performing as expected. However, if the fund is bringing in 10 percent and comparable funds in the same category are bringing in 12 and 15 percent, you can do better without changing your goals or choosing a more (or less) risky fund. All you have to do is find another fund in the same category.
Liquidity and Funds 
Liquidity is a key benefit of mutual funds. You can sell a fund on any business day, and you'll get that day's closing price—unless, of course, your order comes after the closing bell (4:00 P.M. ET), which counts as placing the order on the following day.
Once you finally make a decision, expect to be in the fund for at least one year, usually five or more. Mutual funds are not generally thought of as a short-term investment, but sometimes market conditions can dictate change earlier than you had planned. If you've invested in a fund that was on the upswing and now it's heading back down (or "correcting"), you may be better off selling before share prices drop lower. You'll almost always have the opportunity to revisit the fund after it stabilizes when you'll have a chance to benefit from the next round of growth.
Six Fund Investment Strategies You Can Swear By 
As you head into the world of mutual funds, here are six strategies that will help steer you through the murky depths of what can sometimes be a confusing investment genre. Don't let yourself become overwhelmed; simply take your time and cover your bases.
Start now. Nothing will build your nest egg like time, and it's never too early (or too late) to start taking care of your financial future. Every study in this area shows that the sooner you start investing, the more money you'll have later, thanks to the power of compound interest.
Max out. The more money you invest, the faster you'll become a successful
Put as much money as you can possibly afford into your investment plan, even if it means sacrificing some of life's luxuries.
Learning is earning. When you know enough about the holdings in your portfolio to make all the decisions that impact them, you've seized control of your financial future. Read everything you can about investing and finance, and make sure you understand all the ins and outs of every mutual fund prospectus you read. The reward for all that hard work will be a nest egg you can draw from for a more financially comfortable life.
Be aggressive. A caution is a good approach when you're at or very near retirement, but it's a disadvantage for other investors. Time and again it's been proven that to grow your money faster, a hefty portion of your portfolio should be earmarked for high-performance stock funds. If you only buy conservative investments like bonds or money market funds, your chance of seeing inflation-beating returns is virtually nonexistent.
Keep the money working. Don't be tempted to take money out of your investments or borrow against them in order to meet short-term financial crises at home. It's important that the money you've invested be allowed to do its job over time so that you can meet your long-term financial objectives. If you hit a financial stumbling block, try to find other ways to get over it before you even think about tapping your investment monies.
Keep an eye on the market. Don't ignore market trends as you're evaluating your holdings or making new investment choices. No matter how well a fund is managed or how well it's performed in the past, changes in the overall geopolitical and economic climate can turn the markets upside down. Wise investors keep an eye on the overall trend of the markets and adjust their investments accordingly.
Tracking Your Funds' Performance 
Tracking your investments starts with the orders you place. Every time you buy or sell mutual fund shares, you'll get a confirmation slip from the fund or from your broker (depending on how you placed the order). Make sure each trade was completed according to your instructions and at the quoted price. And make sure the commissions or fees are what your broker (or the fund's customer service associate) said they would be.
Unauthorized Trades 

Beware of unauthorized trades in your portfolio account. If you receive a confirmation slip for a transaction you didn't authorize, contact your broker immediately. The trade could have been made in your account in error. If this occurs repeatedly or if your broker won't correct the problem, call the SEC or your state securities regulator.  
The longer your time commitment to your investment portfolio and the broader the range of your investments, the less active you'll have to be in monitoring them. If you've decided (against the best recommendations of this book) to place all your investment eggs in one basket (even if it's one mutual fund), you'll have to watch that basket very closely. At the minimum, mutual fund investors should check performance, costs, and fees once or twice a year and re-examine their contribution schedule. Tracking fund performance isn't enough, though. To make sure your money continues to work as hard as it should, compare your funds' performance against
appropriate indexes and against similar investments for the same time period. It also makes sense to compare the fees and commissions that you're currently paying to those available through other options, like different fund families or different brokers.
Keeping Track 

To help keep track of your investments and trends in the market, you can subscribe to the Wall Street Journal or Barron's. Both are available in print and on the Internet (at www.wsj.com and www.barrons.com). These publications will provide you with specific data related to your investments and keep you on top of the news that might affect your portfolio.  
Monitoring your mutual fund holdings is critical to your overall investment success. When you keep an eye on your funds, you'll be able to prevent minor snafus from evolving into portfolio-busting problems. The following ten investment- tracking tips will help you make sure your money is invested in the best places and bringing in the best returns:
Verify every document you get pertaining to your investments. If you find an error, contact the sender (be it the mutual fund company, stockbroker, or investment advisor) immediately, and request a written correction confirmation.
When you talk with your financial advisor, either in person or over the phone, make some notes of your discussion. Be sure to jot down any actions you've authorized so you'll have a record of the conversation in case problems crop up.
Make sure that all account paperwork, especially trade-related documentation, is sent directly to you and not first to your financial advisor. If the paper trail is too cumbersome for you to follow, have the papers sent to someone you trust who is not connected with the account: your accountant, a competent relative, or your family attorney, for example.
If you don't receive transaction confirmations or account statements, follow up right away. You have every right to receive this information regularly and promptly. And if you don't get these documents regularly, it could be a warning sign.
When something unexpected shows up on your investment account, address it right away. If there's a transaction that doesn't make sense, call your advisor and ask about it at once.
Even if you don't trade online, consider getting online account access. Internet access to your account lets you look at your account at any time, whenever the impulse strikes. You can also immediately verify trade information and account statements. And to cut down on the mountains of paperwork that need filling, you can ask for confirmations and account statements to be sent to you via e-mail.
Never make checks (or other payment forms) for investment purchases payable to an individual. Rather, payments should be sent only to the brokerage firm or another financial institution.
If you decide to use a broker, meet with him in person, in his firm offices. Investing is a huge financial undertaking, and you should exercise the same degree of skepticism and caution as you would with any other major purchase.
Know your investments. Don't rely on canned information from someone else—do your own research. The materials are out there and are easily available; all you have to do is read them. Before you make a trading decision, check out the following documents: annual reports (Form 10-K), quarterly reports (Form 10-Q), prospectuses, independent research reports, and even the company website.
Periodically review your portfolio. Make sure the pieces that constitute your portfolio still meet your investment objectives. Also, make sure that you understand and are comfortable with the risks, costs, and liquidity of your investments. As part of this review, you may want to check the information that is on file at your brokerage firm regarding your accounts. You have a right to know what is on file about you.
Know When to Sell 
The best reason to sell a fund is the same best reason for buying it—your investment plans. Even the best-performing fund can and should end up on the selling block if it does not meet your investment needs any longer. Just as you should make your buying decisions based on how the fund in question can contribute to your long-term financial goals, your selling decisions should be made with the same ideas in mind.
Watch Your Timing 

Timing matters. Someone nearing retirement might want to get rid of more aggressive funds and stock up on more conservative, cash-preserving investments. Sometimes you'll need to sell a fund because you need the money for something else: a new house, a new car, or your daughter's college tuition.  
In addition to the main driving factor—your overall financial plan—many other factors can tell you that it's time to sell a fund. Sell reasons can include a fund's un- suitability for your portfolio (which can happen due to style drift of the fund, for example), poor performance, a change in the fund's holdings, a change in fund management, or inefficient service from the fund family.
Taxes can provide another motive for selling a fund: Taking a loss on a fund and switching to another may allow the government to share in your loss through an income tax deduction. You should also sell a fund that performs poorly because it isn't sticking to any real style. Keep your eyes open when you look at your funds. Are they still doing what they said they would do? If not, you should sell, and you should also question whether the investment concept you bought into is worth buying into again.
And, equally important, there's the ulcer factor. You may want or need to get rid of a fund when you just can't take its ups and downs anymore. The aim of investing is to hit your key financial goals, not develop ulcers. If a fund in your portfolio is so volatile that not even the prospect of spending your profits on a dream vacation in Hawaii can keep you from reaching for the antacids, it's time to sell. Be positive you will never again buy that particular fund.
Learn Trading Skills with Daily Investment
Learn how to trade – or develop your basic knowledge in investment with us:
Investment For Beginner: Basic Buying and Selling 
Bond Investment For Beginners: What Is Corporate Bond?
Bond Investment for Beginners: Types, How To Buy And Make Money