A magnificent flop
In 1985, Jobs left the company he had founded, sold all his shares — 11% of Apple — bar one solitary share. And it seemed that he did not have any plan of coming back, at that time.
Apple shares soared almost 7% when his departure was announced. And this, in a way, hurt Steve Jobs, the man who thought he was a genius, the man who had created the Macintosh — possibly, despite its weaknesses, the greatest product leap forward Silicon Valley had ever made — and was now frozen out of Apple?
He then immersed himself in something called NeXT, a series of computer workstations intended for the higher education and business markets.
It is hard to pin down a date for when NeXT Computer began, but the very first time Steve Jobs announced the company in any official way was on September 12, 1985, the day Jobs told Apple's board of directors about it. He specifically told them that he was going to take a few employees and start a firm to make computers for higher education.
For all that NeXT started with very few employees, it had big plans from the very beginning.
NeXT was a caricature of Jobs' search for a spectacular product, along with all his worst indulgences and habits.
Firstly, he paid $100,000 for a logo, a perfect black cube. And because the logo was so beautiful, he wanted the computer should also be a perfect cube, which was expensive to manufacture.
Not only the computer, Jobs built an incredible futuristic factory with white walls, $20,000 black leather chairs, and an impossibly grand staircase that seemed to float in space.
But 1985 ended, it came to 1986 and then 1987, there is still nothing to show. Jobs tried to keep a mystery about the computer. You couldn't even see a NeXT prototype when you were offered a job at the company: you had to take the position first.
And when Steve Jobs took to a stage to reveal the NeXT computer three years after he left Apple, it was an event.
Newsweek claimed that there were 3,000 people in the audience. It's also known that some 4,500 invitations were sent and hundreds of those invited got there early to queue up.
The product went on the market in mid-1989, some two years late. It had some great features, such as the Oxford dictionary and complete works of Shakespeare. Jobs had promised his academic market that it would cost between $2,000 and $3,000, but it came out at $6,500. If you wanted a printer, it was another $2,000, and an additional $2,500 for an external hard disk.
In March 1989, NeXT announced a deal with Businessland, a company used to selling PCs in huge numbers to corporate clients.
But by the end of the year, Businessland had sold only 360 NeXT machines. Compare that to the 400,000 Apple sold of the original Mac in its first year – and that was considered a failure.
Over its entire lifetime, the various NeXT computer models are believed to have sold just 50,000.
People can say NeXT was a flop, but a magnificent flop. It distracted Steve Jobs from being fired from Apple, it kept him in the digital game, it preserved his self-respect as a player in the brave new world, it gave him valuable lessons in how to create an inviable business, and most of all, it eventually paved the way for his return to Apple.
After "wilderness years"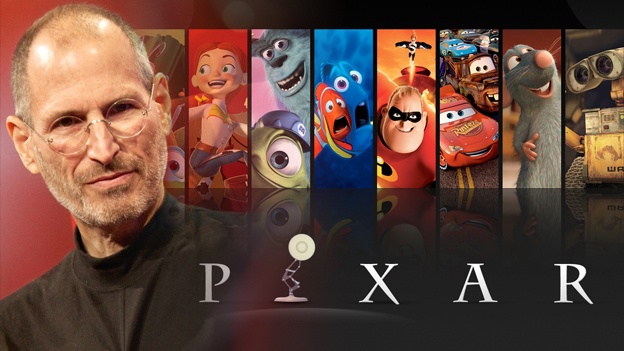 While NeXT limped on, Jobs' obsession with digital images and computer animation pulled him to become the CEO and owner of Pixar. And how Pixar finally helped Jobs escape what is typically referred to as his "wilderness years."
Lawrence Levy, who then became Steve Jobs's Pixar colleague, first met Jobs when he had been ousted from Apple. His follow-up company, NeXT computer, was struggling. And Pixar, the business he bought from Lucasfilm for its animation technology, was making very little profit.
Soon after taking the executive role, it became clear to Levy that Jobs was fixated on the idea of taking Pixar public and showing the world that at least one of his post-Apple bets was a success.
For starters, Jobs learned how to be more "collaborative" and cede some control to others, according to Levy.
And it was through Pixar that Jobs got his first true taste of the entertainment industry, got the knowledge and relationships in that industry which prove useful as he pushed to turn Apple around with products in the entertainment space like the iPod, iTunes Store, and Apple TV.
In 1988, Tin Toy was born. It is an American computer-animated short film produced by Pixar and directed by John Lasseter. The short film, which runs five minutes, stars Tinny, a tin one-man-band toy, attempting to escape from Billy, a silly infant.
Lasseter pitched the concept for Tin Toy by storyboard to Pixar owner Steve Jobs, who agreed to finance the short despite the company's struggles, which he kept alive with annual investment. Tin Toy later gained attention from Disney, who sealed an agreement to create Toy Story starring Tom Hanks and Tim Allen, which was primarily inspired by elements from Tin Toy.
Tin Toy went on to claim Pixar's first Oscar with the 1988 Academy Award for Best Animated Short Film, becoming the first CGI film to win an Oscar.
In 1991, Michael Eisner, the boss of Disney, and Jeffrey Katzenberg, head of the Disney film division, who had been hugely impressed by Tin Toy, tried to lure Lasseter back to Disney. But Lasseter was loyal to Jobs and told Disney no. Then Katzenberg tried to get Pixar to make films for Disney and to give Disney exclusive rights to the Pixar 3-D animation technology.
After vigorous talks, in May 1991 a deal was agreed: Disney would fund and own the first new movie they collaborated on, together with the characters in it. And the massively successful Toy Story franchise was born.
After the success of Toy Story, Jobs insisted on an extravagant price for Pixar's shares, yet they almost doubled on the first day of trading. Jobs' stake, virtually worthless at the start of 1991, became worth $1.2 billion.
Apple buys NeXT
At that time, when Apple was in even worse straits than NeXT, the board begged Jobs to take the reins. And Jobs persuaded Apple to buy NeXT as the price for his re-involvement with Apple.
On a summer Saturday in 1997, Steve Jobs met with his Pixar colleague Lawrence Levy to break the news in person.
What happened next is documented in countless articles and books: Jobs took over as "interim CEO" of the company he founded and brought it back from the brink of bankruptcy to its current position as the world's most valuable business.
This story has been told so many times. In reality, even Jobs wasn't entirely confident.
"Steve wasn't sure Apple could be saved. And the last thing he wanted was to return to Apple and then be held responsible if he failed to rescue the faltering company," Levy writes.
Jobs would admit to having wanted to say at Apple for his whole life. He now understood that he needed Apple as much as it needed him. There is an idea that ultimately his entire goal with NeXT was to get back into Apple.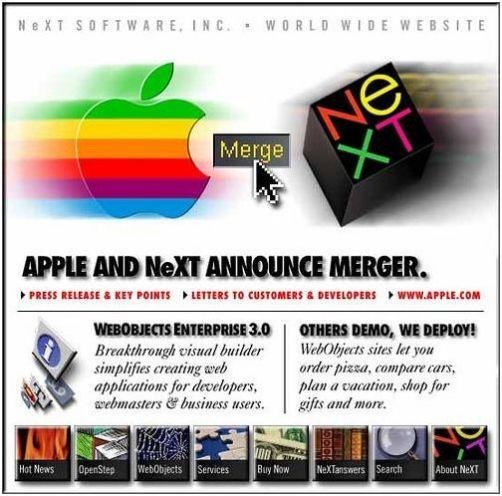 Lessons learned
So here are what we can learn from these huge lessons:
Do not be dismayed if they don't work out.
After a disaster, keep going, but switch gears.
Reframe the disaster.
Unless you keep your original objective, immerse yourself in something different.
Setbacks give feedback. You need reverses and are going to get them anyway.
Never give up hope.
Feed an intense sense of personal drama.
Expect catastrophes to be followed by great rejoicing, all the greater for what went before.