JARED GOETZ – ECOM HACKS is an art and a science to running an e-commerce business.
While the Covid-19 pandemic has ravaged the world economy and been especially harmful to small businesses, one industry has thrived throughout this year. That's e-commerce, and the opportunities are still abundant for anyone looking to earn a little extra money online. But you can't just start selling things on the internet and expect to get rich overnight. There are an art and a science to running an e-commerce business, which JARED GOETZ – ECOM HACKS will help you understand.
This course, a 6-hour guide covers some of the most important aspects of selling on one of the world's largest e-commerce marketplaces, Shopify. In the first course, you'll learn how to set up and build a Shopify store to start selling private label products using another massive platform, Fulfillment By Amazon (Amazon FBA). You'll discover how to open up a new sales channel for a variety of private label products and how to design your store to be as attractive and user-friendly as possible.
MODULE 1: STRUCTURE
Module 1 is basically an introduction to e-commerce, specifically setting up a Shopify Store.
how to go about getting a domain name,

linking it to Shopify,

getting a business email,

setting up a call center 1-800 number,

and linking your payment facilitators via Shopify and PayPal.
Module 1 is great for the beginner or those looking to refresh their existing knowledge of Shopify. Most of it is pretty standard info though.
Jared shares some great behind-the-scenes tips, such as why it's important to set up an aftersales number, and how to easily set it up. The 1-800 number addition to the course is something unique.
Total video time for the module: 53 minutes.
MODULE 2: SETTING UP YOUR STORE TO CONVERT
In Module Two, Jared gets into the meat of the course.
He shows you exactly how to set up your Shopify store. Jared shows you:
how to install his preferred theme

which apps to use on your site

and why you're using them.
A nice touch is taking you behind the scenes to show you which apps to use, how to install them, why he uses them and how to best utilize them.
BUT – I don't always agree with course presenters urging you to use their theme. You don't always know how often it gets updated, or if it's even been properly tested for bugs. Then there's always the possibility that the theme might not be compatible with certain apps or plugins on the Shopify App Store… 
Total video time for the module: 1 hour and 26 minutes.
MODULE 3: PRODUCTS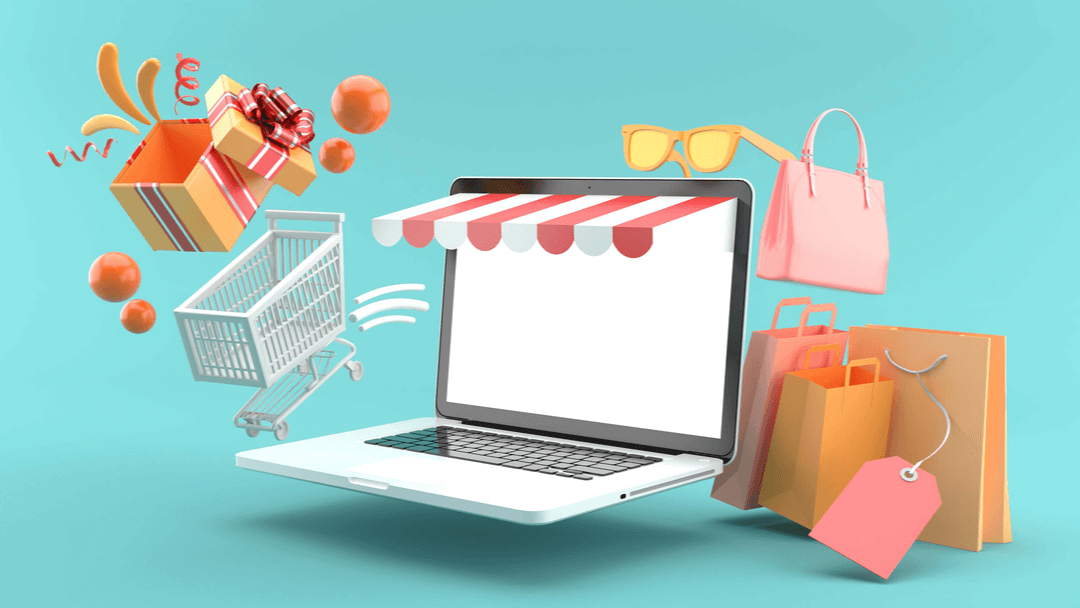 Module 3 covers the following:
What To Look For In A Product
Adding Products To Your Store
Where To Find Products
Order Fulfillment
In Module Three, Jared explains how to find the right products. He doesn't spend time on finding new, trending products, but rather on building on the successes of others. You basically get coached on how to ride the wave of success, following in the wake of others by copying their trending products. You need to decide for yourself whether this is the best strategy for you or not.
Personally, I don't know if this is a great option. Others have already marketed and made sales on the product before you, so how much of the pie is still left? That's if you're more successful at marketing your product than the others before you…
This for me, it sounds like a bit of a gamble and far from a sure-thing. Then again, not much is sure in the world of business, but you at least want to cut down on the variables.
Trying to flog existing, trending products as opposed to finding your own "next-great-must-have-thing", is a bit like trying to sell a shiny thing that has already lost some of its shine.
It's possible, yes. But it's going to be difficult…
To me, the product research section of the course is lacking…
Total video time for the module: 24 minutes
From there, you'll explore Shopify search engine optimization (SEO), understanding what it takes to rank higher on Google search results pages and attract more organic traffic. You'll learn how to improve your domain authority, perform keyword research, and do all the little things you need to grow your store's brand online.
MODULE 4: ADVERTISING
Module 4 covers the following:
From a Losing Product to a Winning Product in 6 Days

How To Setup Your Facebook Page

Setting Up Your Business Manager, Ad Accounts, and Page

Campaign Structuring

Facebook Ads 101 and 201 (by Jake Tenenbaum)

Different Facebook Ad testing methods

Scaling Strategies

Manual Bidding Strategies

Scaling Adsets Out To See Deeper

Custom Audiences, Look-a-Likes, & Intersecting
As you progress through the course, this is probably the Module where you have to pay the most attention. Likewise, it is also the module where you get the most information. It is a lot to take in and taking your time and working through the steps methodically, are essential to getting your Ad Campaigns right. Do not skimp on this module. You'll probably have to go through it more than once.
As you would expect in the final module of a course, this is the most valuable and comprehensive module. It goes into much more detail than the previous modules and covers more advanced subject matter.
Compared to other dropshipping courses, this is the best module where FB Ads are concerned. It is certainly the most comprehensive.
BUT, be warned. Jared's bidding strategy is not for the faint of heart and is far from conservative. It is VERY aggressive, and you can end up spending $1 000 per day on a single ad…FYI, Jared has spent $60k on a single DAY. 
Go big or go home, right? (Nope, Not for me, thanks.)
Total video time for the module: 3 hours and 12 minutes.
Finally, you'll delve into drop-shipping, the practice of selling products directly from the manufacturer to the consumer, without having to hold any inventory. You'll explore the benefits of this e-commerce practice and learn how to find the right suppliers at the right prices.
BONUSES AND SUPPLEMENTALS
The eCom Hack Course also offers Bonus features and Supplemental documents for you to use.
I feel the Bonus Features are a bit of a hit and miss. Additional documents are a real bonus and a great resource. Some of the Bonus Content however is not so great.
Bonus #1 is awesome. It is a complete course on it's own (but longer than Jared's main course…), but I don't know the presenter and can't find info on him… 

Bonus #2 is a document with a link that was already given in Module 2… It cannot be seen as a bonus, and why it's here is a mystery. That's a FAIL.
Bonus #3 features the videos with the worse video quality in the entire course. Coming in at under 2 hours, it's a strain on the eyes… Not a great bonus where that is concerned. Another FAIL.
Bonus #4 is a full stand-alone course on its own. It contains Mike Long's Reverse Death Grip Strategy with a full 20 videos in the series. Course length: 6 hours 40 minutes. This is a worthy addition and for those of us who are not so gung-ho in our approach to advertising.
Additional Documentation: a great resource! This is a worthy bonus. The highlight is the Hacks Document that offers insights to improve your on-page SEO.
Total video time for the Bonuses module: 18 hours and 23 minutes.
This course should be seen as an introduction and not the be-all and know-all of drop shipping. A lot of it is very basic and although Jared shares a lot of his own methods and the tools that he uses (which are great tips), I still feel the course content is a little thin. Especially for the price tag…
Established drop shippers will not learn much from the course, except for Jared's FB Ad methods.
Another issue is that Jared only focuses on Facebook advertising, when there are so many other platforms to take advantage of as well.
All in all, it's a good course with some unique content, but it certainly isn't the most comprehensive, nor the best.
Before you know it, you'll be working on your very own Shopify empire. Right now, you can get JARED GOETZ – ECOM HACKS for just $29.95.